Kyle got to go to my mom's to spend the night tonight. Kaitlyn has been spending the night over there for a while now and it finally got to be Kyle's turn. He was so excited.
My mom also bought him a racetrack to play with at her house. He loved this and immediately began racing the cars down it.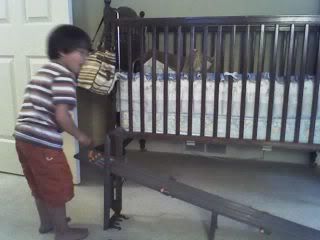 And my camera is still not working so I had to take these with my cell phone. They are a little fuzzy. Oh well.